Deep Binaurals - A Royalty-Free Meditation Music Pack
Deep Binaurals is a captivating meditation music pack that uses binaural beats to guide you on a journey of deep focus and deep relaxation. Feel the power of the frequencies as they transport you to a state of profound inner peace, clarity and rejuvenation.
The binaural music is paired with Solfeggio frequencies to enhance the effect on your focus, calm your mind and reduce stress levels and help you rejuvenate your body and mind. Deep Binaurals is an superb companion for your meditation practice or any time you need to escape into a world of tranquility.
It includes 5 + 1 bonus tracks with a mix of Binaural music to focus and relax. Total runtime is over 6 hours long. Royalty-free - MP3 & WAV Format
Listen to the preview samples. Samples are 3 to 4 min long.
This is a high quality music bundle totally worth every penny. Thank you so much for creating this type of music!
Conny
Meditation Coach
The royalty-free license gives you a worldwide non-exclusive right to use our music for private and commercial use WITHOUT attribution for almost any use except re-selling the music as is or using it on sites similar to ZENmix.io, nor can you claim ownership of the music. See full license.
Use it on YouTube, music for your video, in your meditation sessions, guided meditations, in meditation apps, as background music, on your podcast, for hypnosis, for wellbeing, in a spa, for reiki, in therapy, as ambient meditation music, meditation background music, relaxation music, meditation music for youtube and anywhere else you can think of. Even in commercial projects.
Format: MP3 (320kbps vbr) and WAV
Using competitors at $50 per track * 6 tracks: $300
Today Only: $99$39 excl. local sales taxes
Only 4 copies left at this price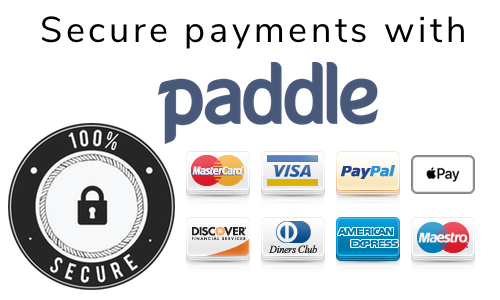 Price is excluding local sales taxes like EU VAT and might apply. Payment is processed by Paddle.com, our merchant of records.