Weight Loss Subliminal
Weight Loss Subliminal is an album of subliminal affirmations in mp3 format to assist you to loose weight.
The subliminal affirmations come in three different tenses and each with music or silent. Subliminals are affirmations that you don't hear because they are out of the consciously hearable spectrum of humans. But our subconsciousness does still get and process them.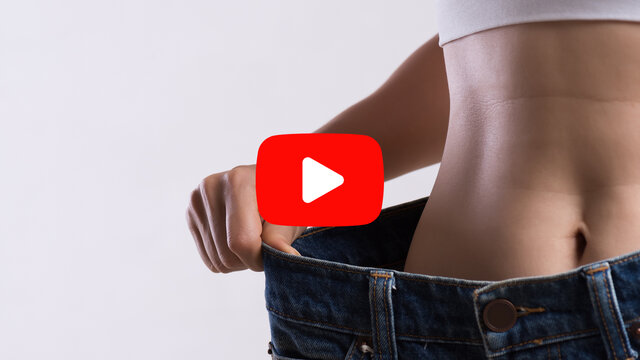 Click on the image to listen to Weight Loss Subliminal Present Tense on YouTube
What Is a Subliminal for Weight Loss
Subliminals are messages like affirmations that are designed to be heard by the subconscious mind. They intentionally bypass our consciousness and its mind chitchat and prejudices. When our subconscious mind is repeatedly exposed to these messages then it will eventually start to believe those messages and take action accordingly.
Our weight loss Subliminals are audio messages that are designed to assist you with losing weight and finding your natural perfect body. They help your subconsciousness in believing in yourself and that you can reach your desired body and reinforce that you'll naturally get it.
How Do Subliminal Messages Work
Subliminal messages are below the level of conscious awareness. This means that they bypass the conscious mind and go straight to the subconscious. This is why you may not be aware of the affirmations when you listen to subliminal messages. And you don't even need to hear them consciously.
Subliminal messages can help to change negative thinking and behaviors, and promote positive ones. For example, if you repeatedly listen to affirmations such as "I am losing weight with ease" your subconscious mind may start to believe that it's easy for you to lose weight without much struggle. This, in turn, may lead to changes in your behaviors and thoughts and you start eating healthier foods or exercising more often or listening to your gut.
Do Subliminals Work to Change Your Body
Scientific evidence is still unclear as there are too few studies being made on this topic. But it can help people like you nonetheless and it helps many to make change possible and turn their life for the better and change their body.
Our minds are powerful and still, a black box for science, and most studies only scratch the surface of what the human mind can do and how it works.
The best thing you can do is to try it for yourself for at least 30 days and see if you make enough progress towards your goal of losing weight.
What to Expect When Using Weight Loss Subliminals
Our subliminal affirmations help your subconscious mind to believe that you can reach your weight loss goals with ease by reducing the gap between your current situation and your goal.
If gaps are too large, our minds struggle with believing in ourselves and that the goal is in our grasp. And if we stop to believe in ourselves, we will stop any change and give up. Of course, without ever reaching our goal.
Our subliminal affirmations help your subconsciousness to believe in yourself.
Our Subliminals come in three tenses to reduce that gap as quickly as possible.
Three Tenses to Close the Gap
All our affirmations, subliminal and audibles, come in three tenses to let you pick the style that works best for you. Each tense comes in a silent version and one with music (subliminal music for weight loss).
Present tense: Use it when the gap between your current situation and the goal you want to archive is small.
Future tense: Use when your goal looks too far away or unbelievable right now. It will train your subconsciousness to believe in your goal and helps you to get closer to your goal.
Natural tense: Timeless in a way and sounds like your goal is just natural behavior and helps affirm and accept your new belief.
How Often to Listen to Weight Loss Subliminals
When you are completely new to subliminal affirmations start with listening to them two times a day or even three times.
Once you're comfortable with them you can reduce it to once daily to reinforce.
Do Subliminals Have Side Effects
Listening to our weight loss subliminal is generally safe. However, you should always listen in a safe environment and never while driving or operating any machine for your own safety because your mind might get distracted.
Get Weight Loss Subliminal
The subliminals come in three different tenses. Each with music or silent. Personal use only.
Format: MP3 (320kbps vbr)
Today Only: $29.99$14.95 excl. local sales taxes
Download Weight Loss Subliminal
Only 1 copies left at this price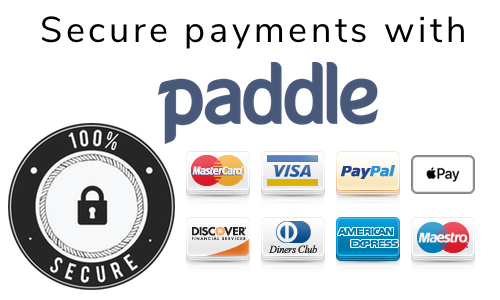 Price is excluding local sales taxes like EU VAT and might apply. Payment is processed by Paddle.com, our merchant of records.
The Affirmations
Present Tense
I am welcoming change into my life.
I am losing weight with ease.
I am healing my body with love and care.
I am kind and loving towards myself and my body.
I am appreciating the positive changes in my body.
I am getting more in touch with my body every day.
I am always working towards my highest good.
I am always progressing towards my healthiest self.
Each and every cell of my body is healing with vital energy.
I maintain my healthy habits.
Future Tense
I am excited about losing weight.
I will be the healthiest version of me.
I will forever find beauty and kindness within me.
I will always be loving towards myself and my body.
I will continue nourishing myself with good food and thoughts.
I am carrying myself with confidence and pride.
I continue developing my relationship with my body.
I am becoming more energized and motivated.
I am embracing my inner beauty with grace.
I am transforming each challenge into an opportunity.
Natural Tense
My body is my temple.
My body assists me with everything I set my mind to.
I love nourishing my body with healthy food and movement.
I am at the ideal weight.
I love being in touch with my body.
I am full of energy and passion.
I am in sync with my body.
It is easy for me to stay healthy.
It is easy for me to love myself.
I manifest my desires effortlessly.